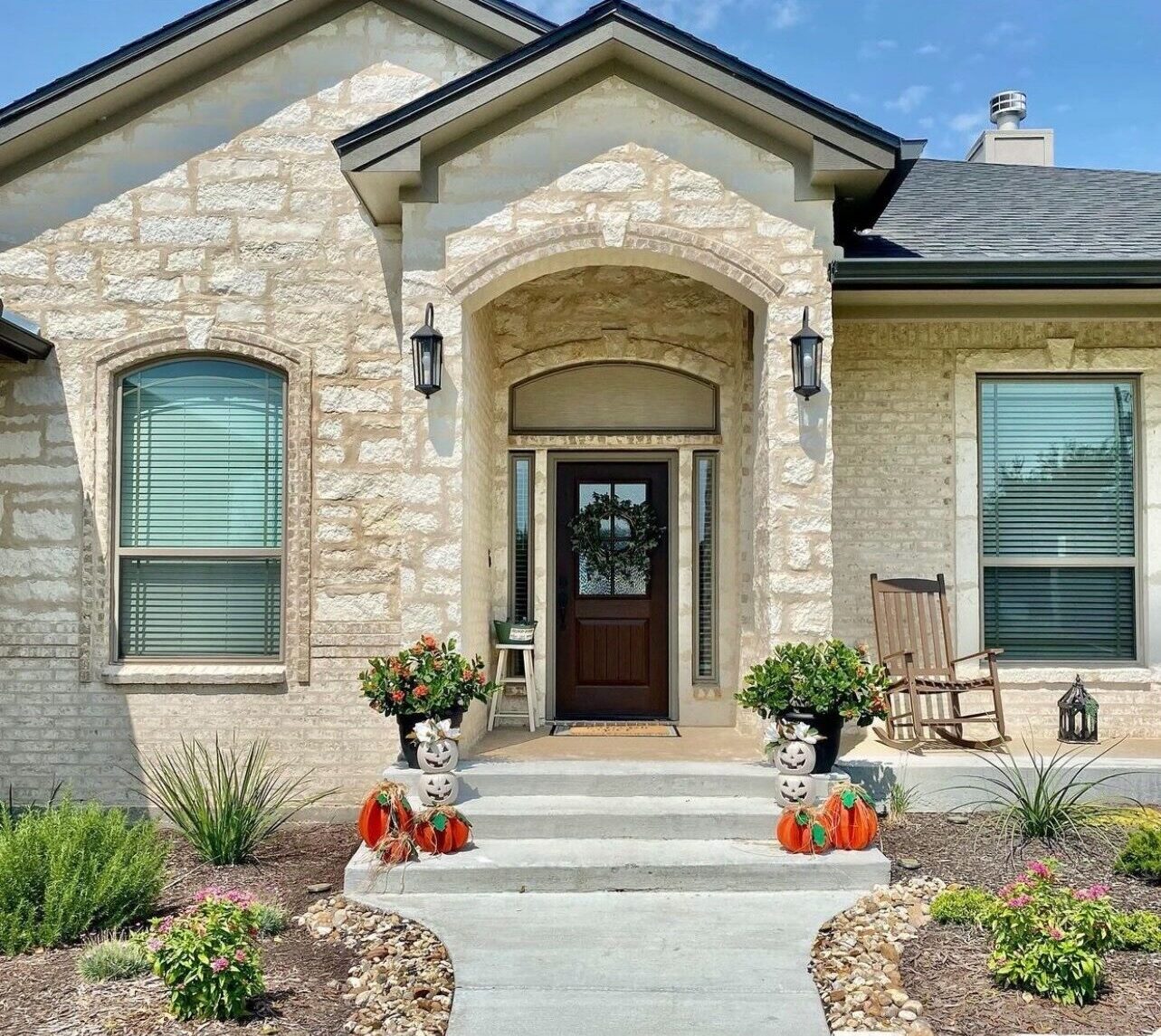 2021 Fall Home Trends
September 15, 2021
Published by Madison Tindell
Happy fall, y'all! The time for cooler weather, football, and pumpkin carving is here. Trends change even faster than the season so make sure you're up to date on the trends emerging or making a comeback this fall.
Contrasting Garage Doors
No matter if your new home has a lighter or darker exterior, contrasting garage doors are one way to give your home more dimension. Garage doors can take up 40% on your homes exterior surface area and adding a contrasting color can make your home stand out and add curb appeal!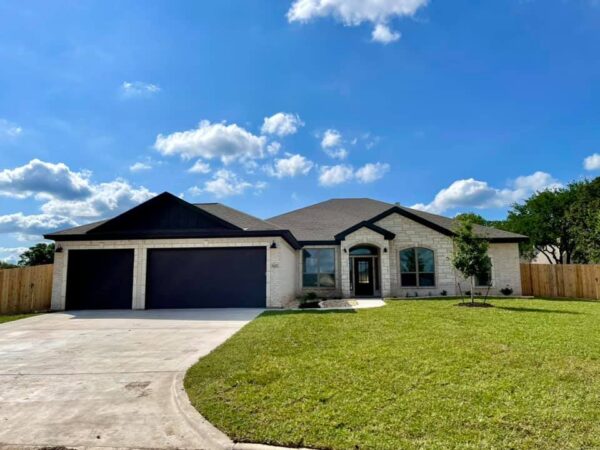 Interesting Architectural Doors
Adding a front door to your home that is a little different from your standard plain wooden door is sure to add a new level of luxury to your home. Opting for one with extra windows allows for more natural light into your home as well.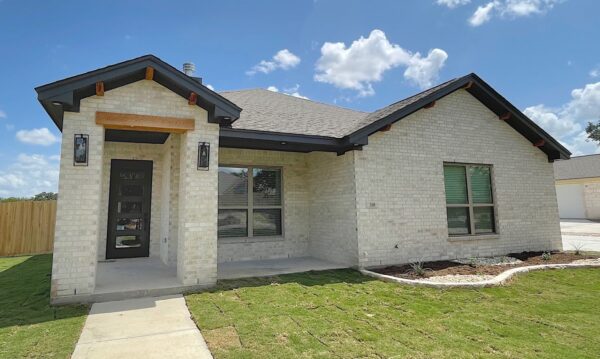 BLACK ACCENTS
Black is the new black! Going into the fall season it is clear that black is making a comeback. Black cabinets, black interior doors, and black hardware will all add a level of modernism and sophistication that will never go out of style.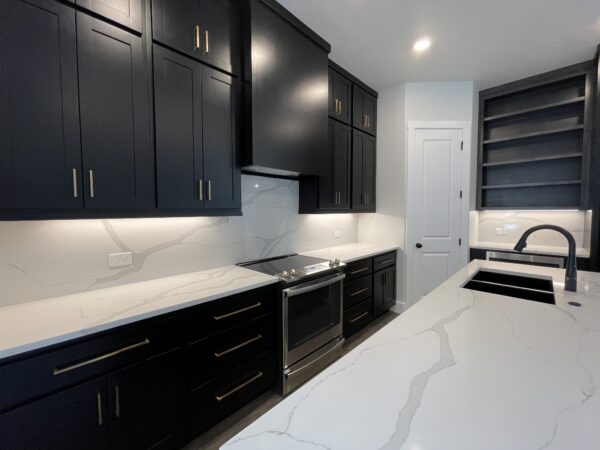 Earthy textures
Incorporating wooden furniture and décor into your home is one way to stay cozy and on trend this fall.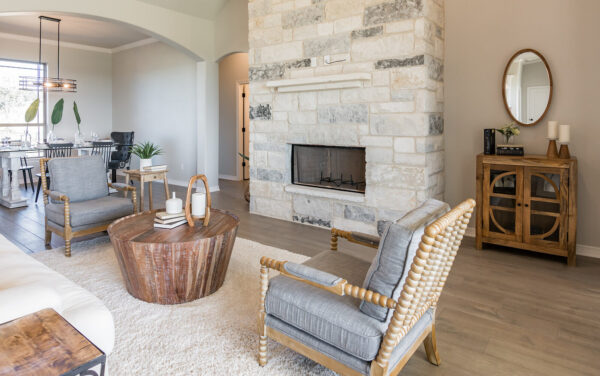 Warm, Pops of Color
Add a little bit of spice this fall by adding a colorful piece of furniture into your home. If you're not ready to commit to a color, try incorporating colorful pillows, wall art or an accent rug!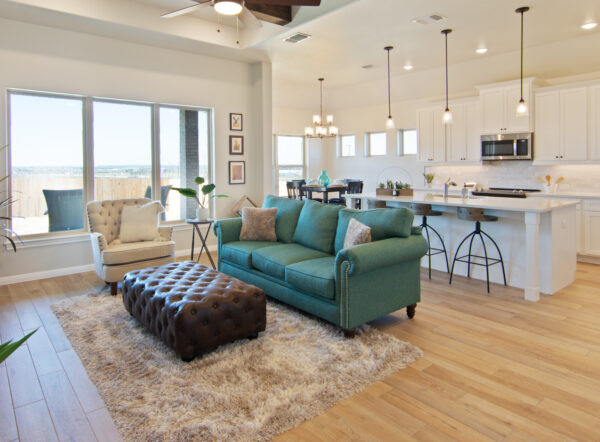 Categorized in: Trends
This post was written by Madison Tindell