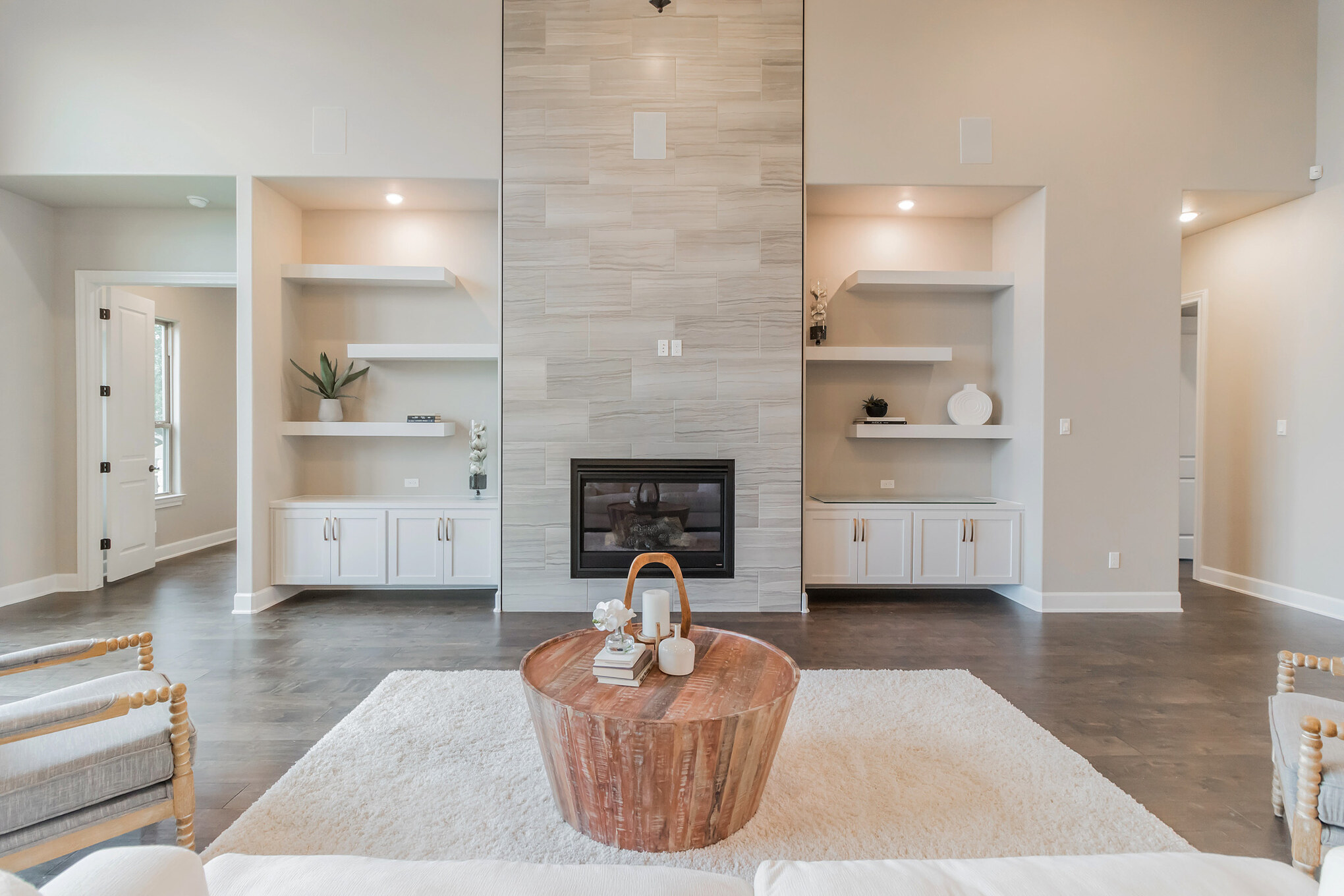 DIY Home Hacks: Tips For a Warmer Winter
December 2, 2020
Published by Madison Tindell
Carothers Executive Homes is based out of Central Texas and as a result we know the importance of staying warm during the colder months. We have put together a few helpful home hacks to keep your beautiful home nice and toasty this winter. Let us find your dream home for the holidays by visiting our website or calling our office at 254-939-5100.
1. Reverse the ceiling fans
Changing your ceiling fan settings may sound like an odd thing to add to the to-do list but will proven to be worth it. Reversing your ceiling fan will force the warmer air that has risen back down to the middle of the room acting as a cycle of constant warm air. To switch the direction of your fan simply flip the switch located on the body of the ceiling fan.
2. Open and close curtains daily
Allow the natural light to illuminate through your custom home while naturally heating it at the same time. Opening all of the curtains in your home during light-filled hours of the day will allow the natural heat from the sun to radiate through the windows of your house thus making your home warmer. Making sure all curtains are closed when the sun goes down will unsure that the heat in your house will stay and not escape through other surfaces.
3. Spice up your furniture arrangement
Who said a little bit of change was a bad thing? To ensure that your home is using all of the heat efficiently it is important to make sure furniture or decorations are not blocking vents or other sources of heat in your home. Blocked vents will cause your air system to not circulate properly and result in uneven heating.
4.  Leave the oven cracked
After cooking a festive dinner or baking holiday cookies make sure to leave your oven cracked open just a little. This will allow the heat from the inside of the oven to move through other areas of your house.
5. Redecorate your space
Winter is the perfect time to buy that festive rug you have been eyeing for months now. Incorporating additional rugs and mats into your home décor is a great way to add extra insulation, fill empty space and redecorate.

Tags: abetterwayofliving, anothercarothers, Carothers Executive Homes, cold weather, Dream Home, home, home builder, home builder in temple, home building, homebuilder in belton tx, homebuilder in georgetown tx, homebuilder in leander tx, homes for sale belton tx, homes for sale georgetown tx, homes for sale leander tx, house, kitchen, living room, new homes belton tx, new homes georgetown tx, staying warm, texas, winter


Categorized in: Helpful Tips, Uncategorized

This post was written by Madison Tindell