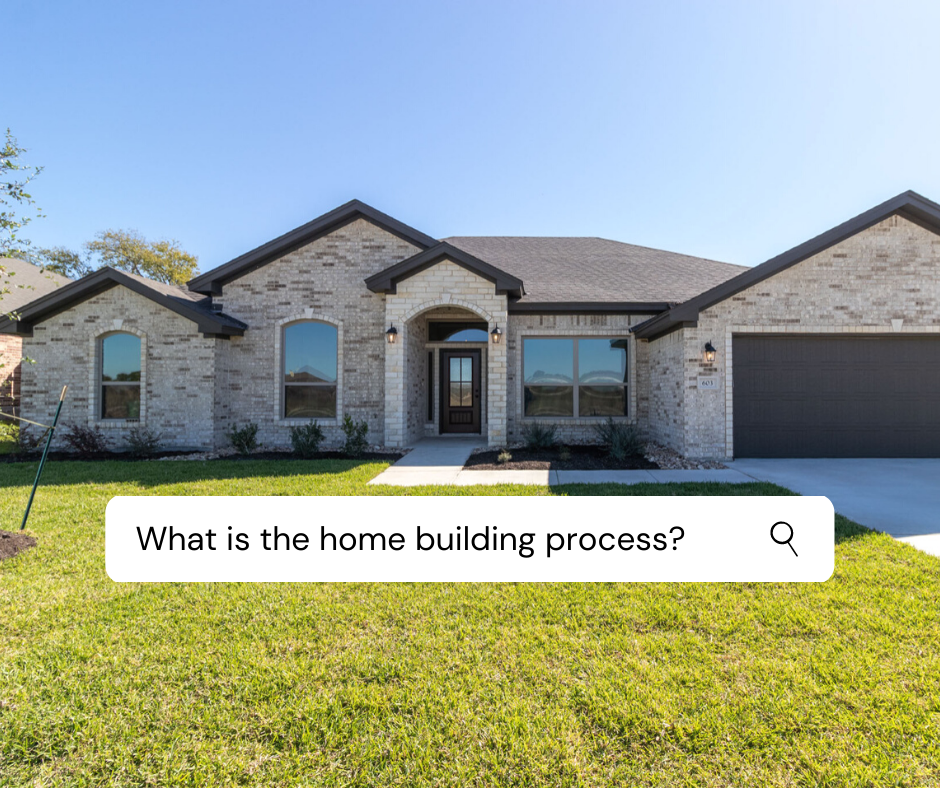 Our Building Process
February 8, 2021
Published by Madison Tindell
Carothers Executive Homes, LTD
Choosing Your New Home
The best start to finding your new home is right here on our website CarothersTX.com.  Select your location and explore Carothers Executive Homes' communities throughout the Central Texas area.  You can view available floorplans, homes under construction, and even move-in ready homes.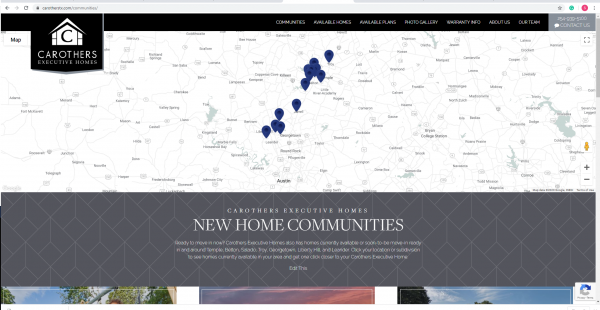 Once you've chosen your location, take a tour through our model homes, discuss your options with our new home sales consultants, and discover the stylish features and interiors that align with your lifestyle. Our team will help guide you through the initial decision-making process while offering you a wide array of services and resources.
Preparing to Purchase Your New Home
Before you make your decision, talk with your new home sales consultant to get a general idea of the price point for your new home.  It's a good idea to get pre-qualified for a mortgage loan.  We can put you in touch with a mortgage consultant from our network of preferred lenders to discuss the loan types that are available to you.
When you ultimately find the house you'd like to call home, you will review and sign a purchase contract as well as place your deposit.
Finally, the time has come! You have picked your lot, found the perfect floorplan, and signed your name on the dotted line.  Congratulations!  Now we are ready for Construction to begin.
Pre-Construction, Foundation, and Interiors
After your contract is signed, your building team at Carothers Executive Homes will begin preparing plans, engineering foundation designs, and getting regulatory approvals.  During this first 30-45 days, the activity will be "behind the scenes" until we are released to begin by the banks and the city.  During this time, you will finalize exterior selections with your sales professional and pick initial color selections with our interior design team.  Once this is completed, we will begin the foundation phase.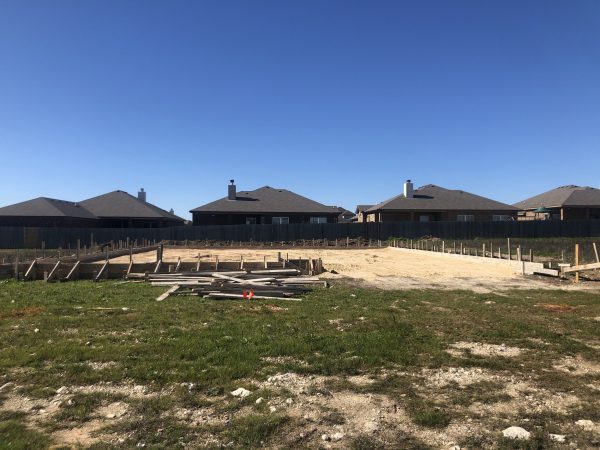 Framing/Roofing and Rough Mechanicals
This is one of the most exciting times in the construction process as your home will start to grow before your eyes. There is a lot of activity during this process as we install the structural framing members, windows, exterior sheathing, and roofing. All mechanicals, which includes plumbing, heating, and cooling, any security wiring, etc. will be roughed in following the completion of the framing stage. During this time, you will meet with your building team and perform a Pre-Drywall Orientation and Electrical Walk.

Insulation, Drywall, Masonry, and Carpentry
Once all mechanical inspections are completed, we will insulate the exterior walls, hang the drywall, and install any exterior masonry. This is when you'll really start to picture yourself in your new home and how you will utilize the space.
During this phase, which is the longest section of the building process, your trim, molding, and interior doors will be installed. We will also complete all other interior woodwork throughout your home, including cabinets, and vanities. Your walls, trim and any exterior painting will be prepped and then painted or stained with your selected colors.

Flooring, Counter Tops, and Final Touches
Getting closer!  During this phase, we begin installing your wet area, hard surface flooring, tub, shower surrounds, and countertops.  Once those are completed, we will install light fixtures, faucets, and appliances.
Now that the inside is starting to button up, we will begin finishing the exterior of the home.  We will install the driveway and any flatwork, which includes sidewalks, parking areas, or uncovered patios. Weather permitting, we will work to have all landscaping installed during this period as well.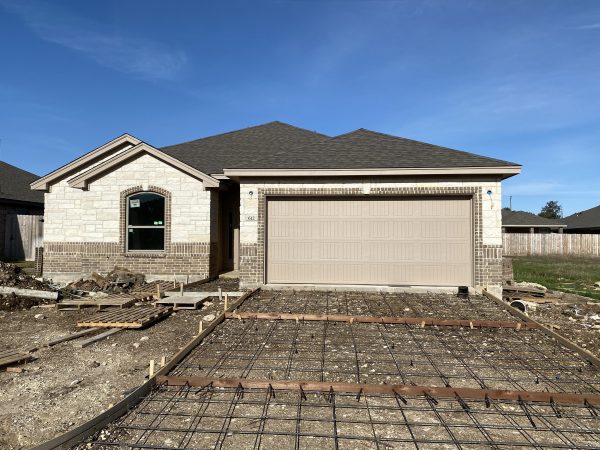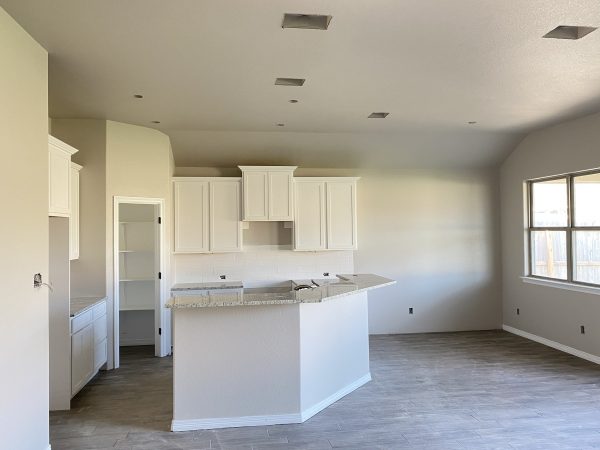 Acceptance and Close
Once your home is nearing completion, you will meet with your building team who will introduce you to your new home and discuss how to operate and care for many of the components.  We will go through your home and make note of anything that needs attention before your closing is scheduled.  Once this is done, you can close, get the keys to your new home, and start making memories!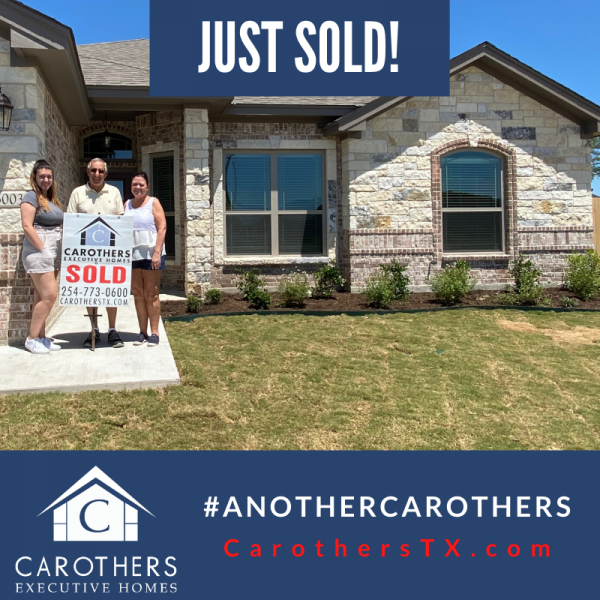 Tags: belton tx, construction process, custom home builder, custom home building, Dream Home, georgetown tx, home builder, home building, home building process, house goals, jarrell tx, salado tx, temple tx


Categorized in: Helpful Tips, Uncategorized

This post was written by Madison Tindell